Kristian`s road trip through the Spanish fresh fruit and vegetable production started in Valencia. He was interested in how the appellando alliance could gain trust among workers, producers and all other Spanish stakeholders to promote or contact our helpline for human rights and environmental concerns.
In Valencia he spoke with field and packhouse workers at Madremia S.L., a supplier to Eurogroup Espana Frutas y Verduras S.A.U. , to SanLucar Company and Hanse Lutra SL.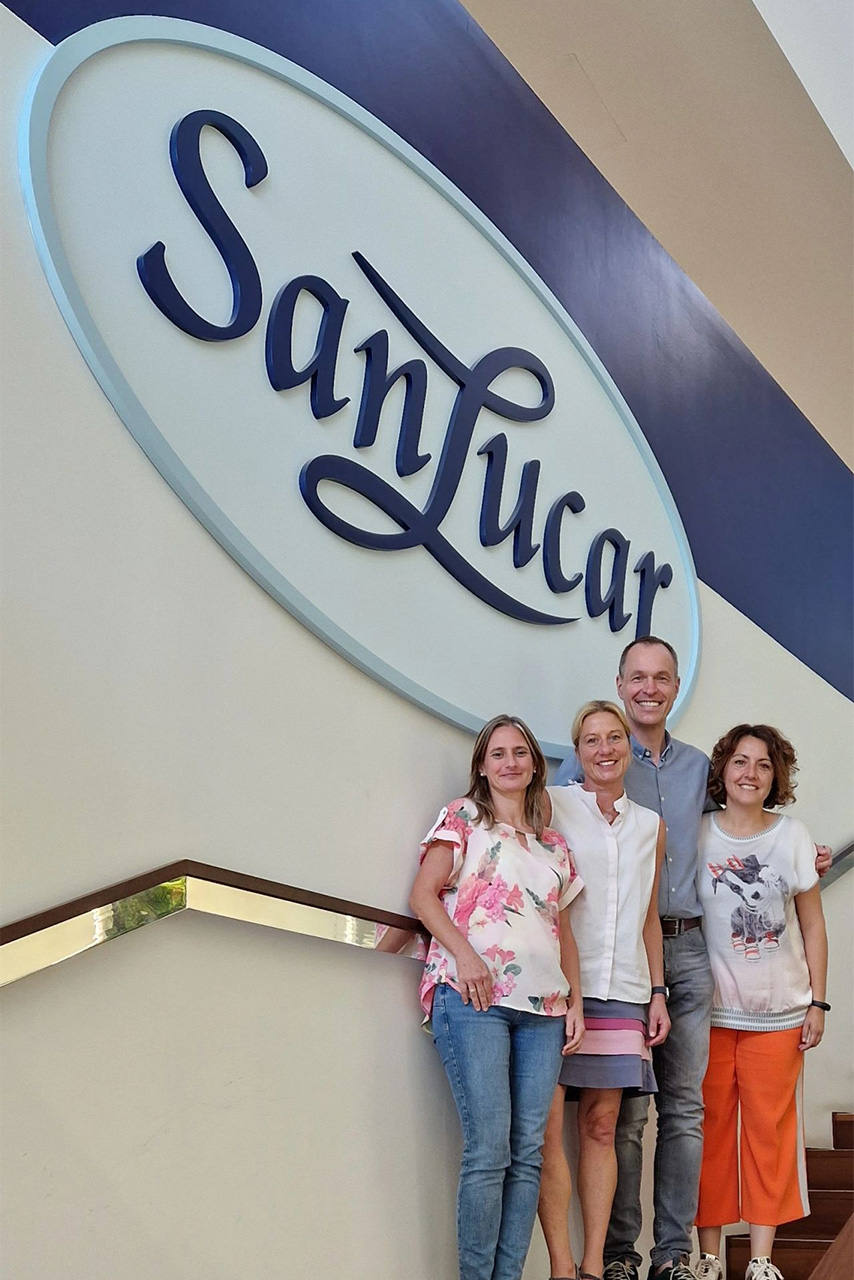 In Murcia his interest was in how the appellando alliance could enter into partnerships with strong and successful players in the sector.
Kristian met with one of appellando`s first NGO supporters, Fundación Cepaim. They reach out to more than 40,000 migrant workers every year, the majority of them in the farming and care sector, and run projects and operate 30+ offices across the country. Their research can deliver the necessary indicators for appellando to report on progress.
Learning from the industry leaders when it comes to worker involvement, Kristian visited the cooperative Alimer. They belong to the pioneers in Murcia bringing a trade union into their operations. As co-founder of Spain Ethical Trade Forums, they are committed to identify new approaches to reduce any un-necessary duplication, which is in line with our appellando principles. We can look forward to being engaged with them once we are at the point of practical implementation.
Learning also from Behr España, how much a modern technology farm needs to invest in a reliable and strong workforce. They are building and maintaining multiple offerings for feedback for workers and an independent complaint investigation. This is one reason why they wonder which additional benefit appellando would be able to offer them.
In Almeria, Kristian tried to find the cradle to turn the appellando alliance initiative into a global success story.
Back in Almeria, 26 years after he went there for the first time in his career. Back then he discussed the correct use of pesticides and – as a result – began the journey of EurepGAP, moving into GLOBALG.A.P.! Today, its all about the work and living conditions of the people that come from all over the world and help growers and packers in Spain to meet the high retail customer demands. And – as a result – we hope to begin the journey of appellando!
He visited BioSabor SAT, who may belong to the most investigated and certified companies in Almeria, after having to deal with a range of media challenges in the recent past. As a first step after the visit, BioSaborjoined the appellando alliance as supporter.
COEXPHAL revealed the start of a new and broad foundation in Almeria that has the wonderful objective to improve the housing conditions of many migrant workers in the area.
And finally met with the people of Fundación Cepaim and Almería Acoge in Níjar. All of them help day-in and day-out those people that have migrated to Spain, and who are waiting for their papers to be allowed to work, as farmers need them in their fields and packhouses. Many migrants have not yet found a decent place to stay. They live in non-appropriate places between plastic greenhouses and struggle to find sufficient income to pay for living.
The discussions touch upon a special obligation, which the produce industry has – with the society at large – to make a contribution and improve these migrant workers` lives here in Europe!
On his second day in Almeria, Kristian focused on intensive talks with leaders of civil society organizations active in this region. He wanted to find out, how the appellando alliance could benefit from the knowledge and network of trade unions and social NGOs and leverage their valuable work in return. He spoke with the President of the Fundación Cepaim, who is also the director and co-founder of Almería Acoge. Being an Almería native and for 35 years with Almería Acoge, he has seen the mutually dependent development of agriculture and immigration in this region and understands, that the key for change lies in new forms of collaboration, such as the appellando alliance.
In the afternoon our active working group member Vicente Jiménez Sánchez, national expert for agriculture in the trade union Comisiones Obreras, CCOO Industria, introduced Kristian to his counter parts in Andalucía and in Almería. They agreed that CCOO Industria – being already a supporter – can play some critical roles in appellando:
a) in the development of the framework,
b) in the promotion and trust building of the appellando helpline, and
c) in participating as independent investigator and remediator in certain complaint cases.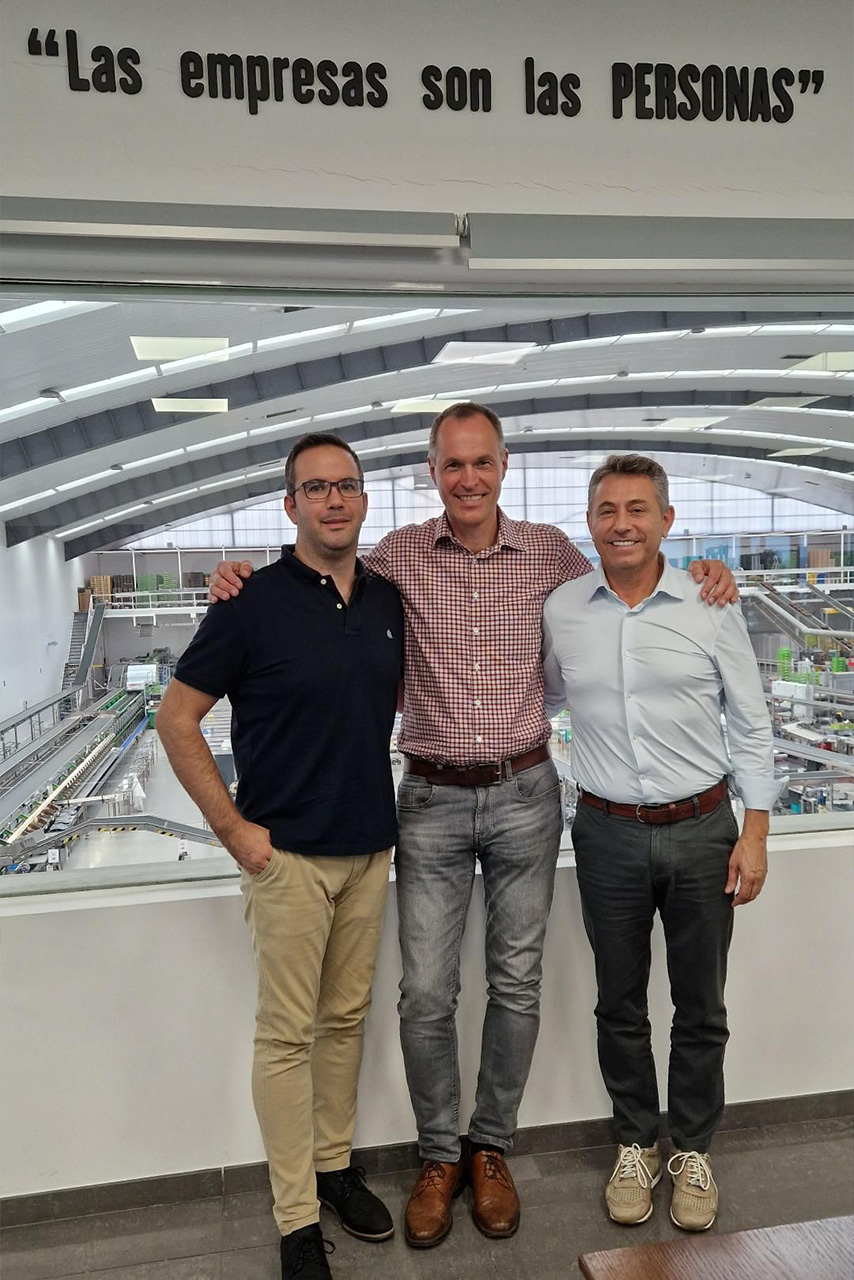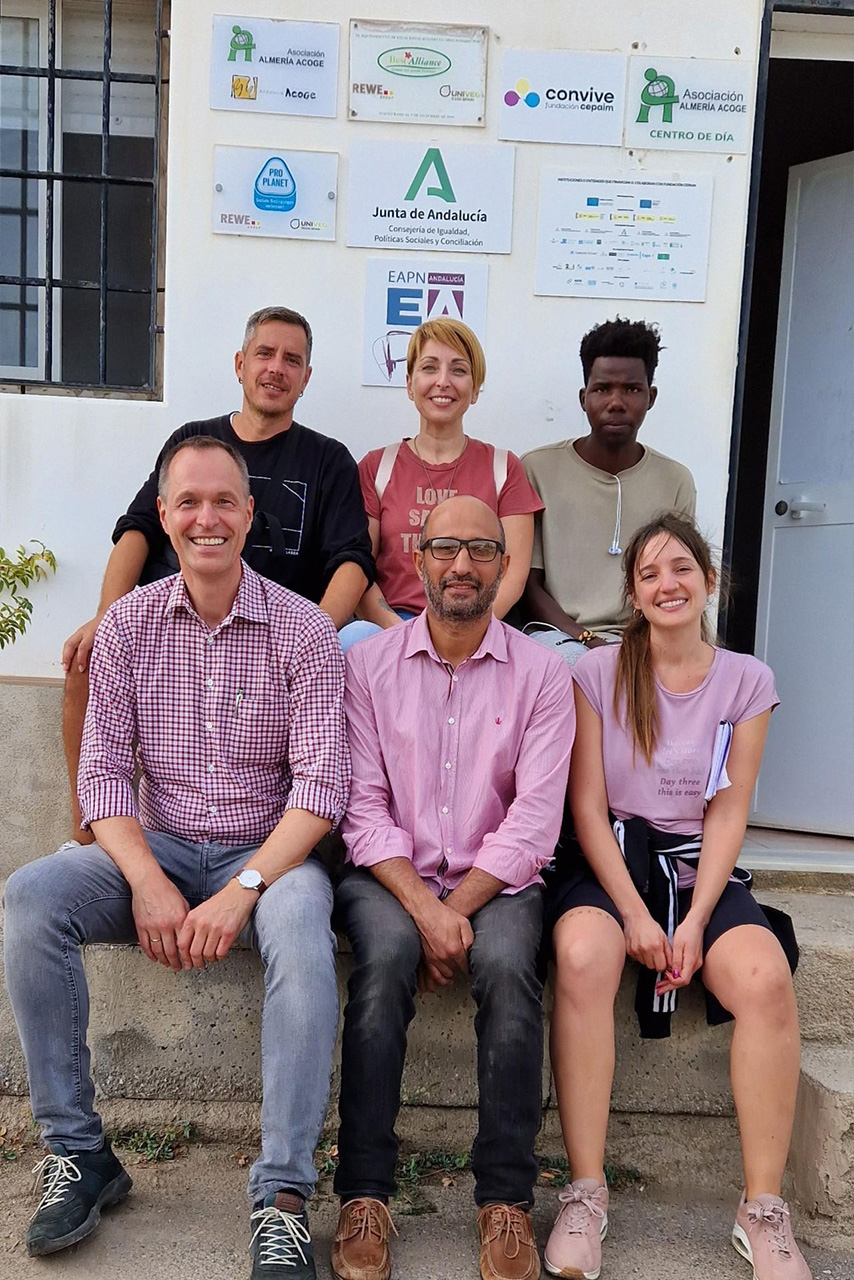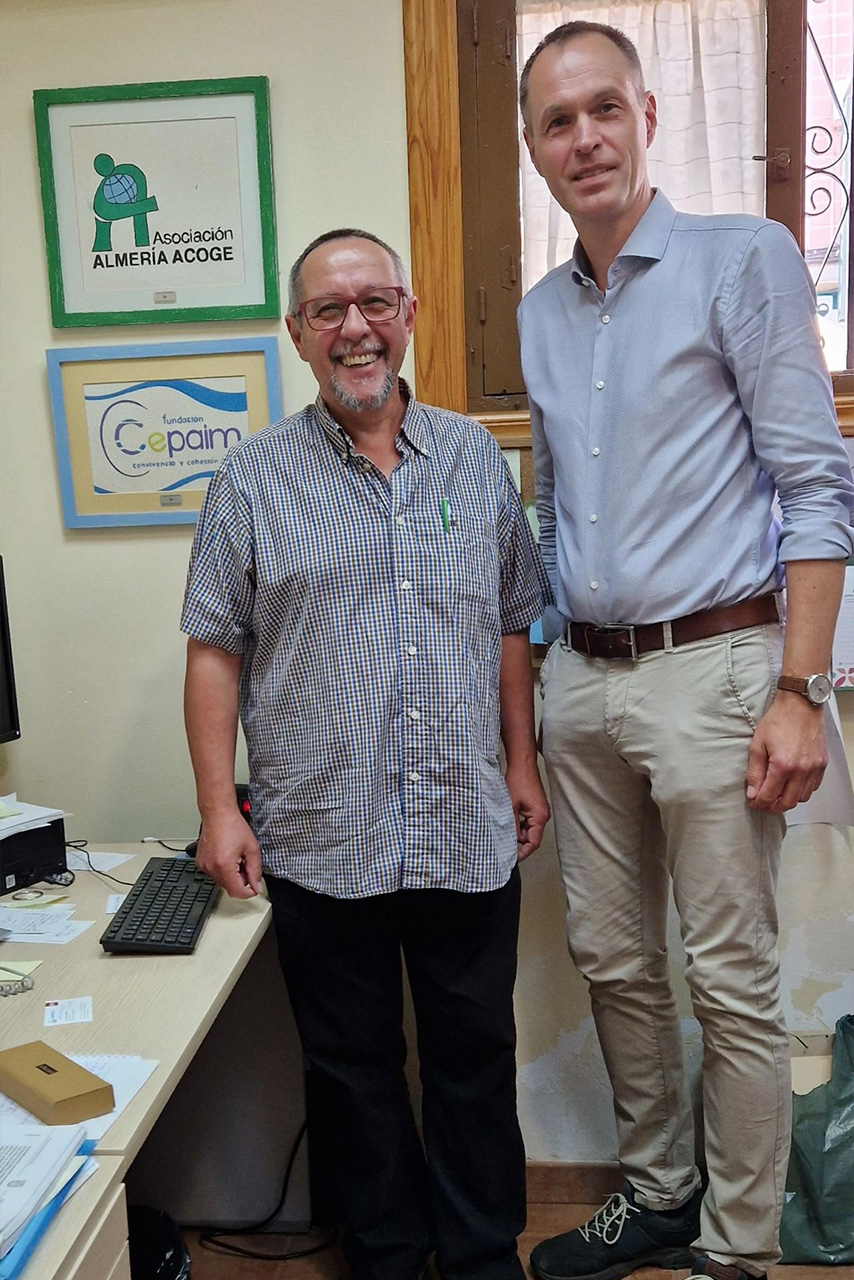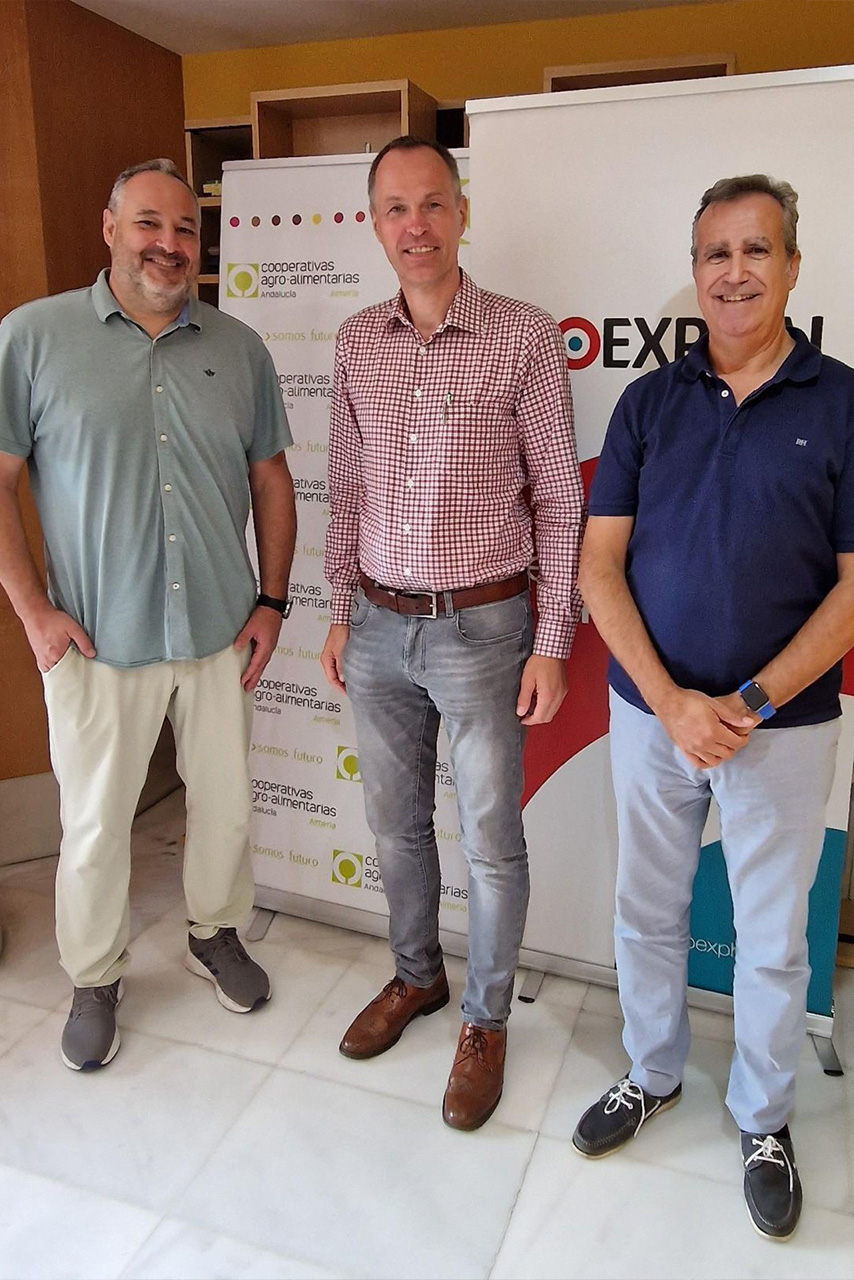 Day 5 and 6 – Huelva and Doñana
Day 5 of Kristian's road trip through the Spanish fresh fruit and vegetable production: Looking for the needs in Huelva?
In Huelva, Kristian took a very long and deep dive into the social eco-system of Huelva. He wanted to explore, how the appellando alliance could find a commonly accepted truth in a complex social and business eco-system such as Huelva. In the end he spoke with more than 20 people, ranging from directors of social NGOs, from human rights lawyers and social workers to migrant workers from Africa in agriculture. He saw irregular settlements with plastic houses, but also a crowd-funded and self-managed shelter project.
Certainly a highlight was the Social NGO Focus workshop with nine attending organizations. They discussed the opportunities and challenges of collaborating within a multi-stakeholder alliance such as appellando.
Bilateral talks with Huelva Acoge and Fundación Cepaim revealed the passion these organizations have to bring about change, especially for vulnerable people. They reconfirmed their openness to intensify collaboration with private sector companies, in particular within the appellando framework.
Kristian was also able to join the ASNUCI – ASOCIACIÓN DE NUEVA CIUDADANÍA POR LA INTERCULTURALIDAD in visiting two irregular settlements, where they help workers to go through the official residency process. In parallel he had the chance to interview workers, that live in these temporary housing situation – one of them already for eight years!
Amazing was for him to see the new shelter project for 36 people, which ASNUCI constructed in an empty industrial hall in Lepe. The interior facility construction was completely crowd-funded following a national TV interview and online-video clip.
The more people he talked to, the more he believed that there are enough individuals and groups with energy and good ideas which we can ask for joining our appellando offer. Together we can form an effective multi-stakeholder alliance!
Right next to the famous Doñana National Park, in Hinojos, Huelva, you can find the local WWF España office. Here, Kristian held the first Environmental Focus Group meeting with WWF España, Doñana Biological Station – CSIC, Ecologistas en Acción in the Doñana region. The environmental dimension of appellando has so far not been given enough room. We will change this now.
It was discussed how businesses and Governments have started to work with civil society in partnership to safe and restore this area, and how also appellando may be able to play a role in this multi-stakeholder approach.
Finally, Kristian was glad to have had the opportunity to meet with PRELSI, Plan de Responsabilidad Ética, Laboral, Social e Igualdad de Asociación Interfresa. They discussed ways on how to expand the dialogue to more organizations that already work with appellando and explored how one might be able to identify real issues and cases with them and strive for commonly acceptable solutions.
The aim is that the appellando alliance would become a safe space for open dialogues between all parties, where they can agree on facts and find common resolutions – and all of which would happen in a setting that is often described as being very complex.